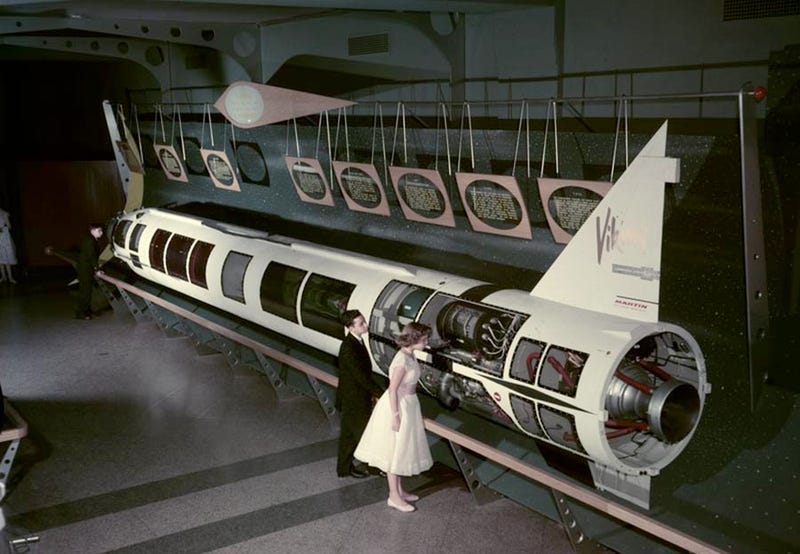 In 1955, the "most notable event of the year" at the Hayden Planetarium was the opening of the Viking Rocket exhibition.
"One of the pioneer exploratory vehicles of the Space Age," according to a 1961 Museum publication, the rocket was one of 12 that launched from 1945 to 1955, allowing new research on Earth's upper atmosphere to be conducted.
The Viking Rocket displayed at the Hayden Planetarium was authentic, not a model, and parts of the outer casing were cut away to reveal the mechanisms within.
Check back next Friday for more images from the Hayden Planetarium archives.