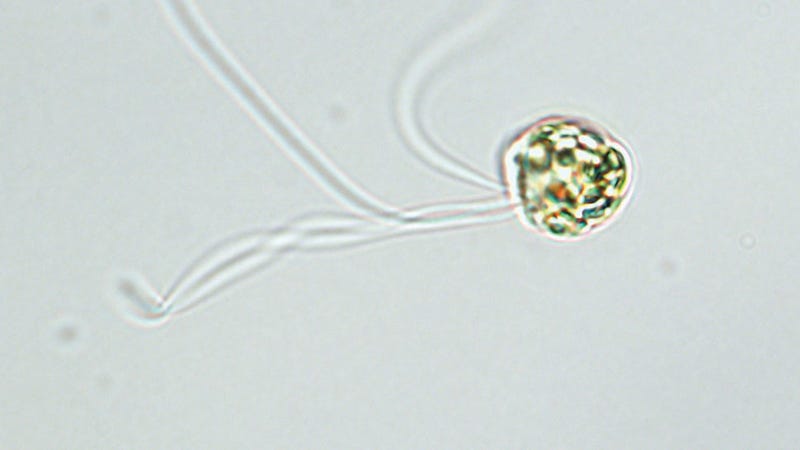 Learn all about photosynthesis at lunch today. Museum scientists Eunsoo Kim and Rob DeSalle will answer questions about new research on the topic, the Museum's cutting-edge microscopy lab, and more, in a live Google+ Hangout, today at 1 pm (Eastern Time).
How did photosynthesis develop hundreds of millions of years ago? Dr. Eunsoo Kim and colleagues have shown the first definitive proof of what is thought to be a critical step in the evolution of photosynthesis, or the conversion of light into food, in algae and land plants. Photosynthetic plants, in turn, were responsible for raising the levels of oxygen in Earth's atmosphere and paving the way for the rise of animals.
Post your questions for Dr. Kim and Dr. DeSalle here and watch the videos below to meet the scientists.