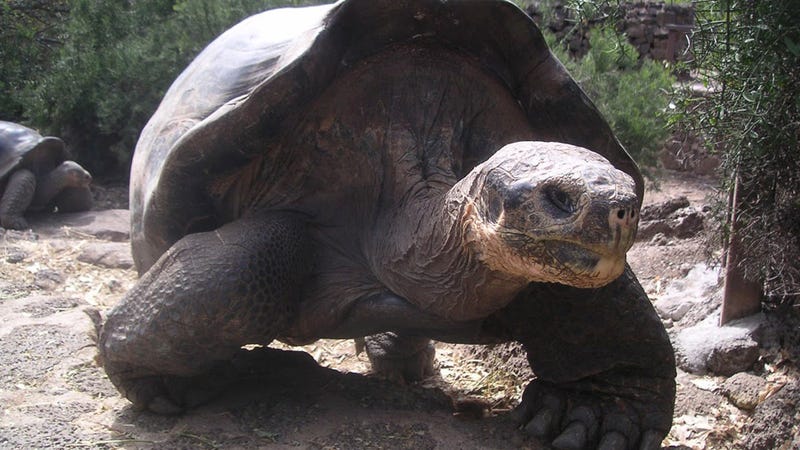 Lonesome George, the world-famous Pinta Island tortoise who was the last of his kind when he died in June 2012, will be preserved in consultation with scientists from the American Museum of Natural History and by the same expert taxidermy and conservation team that worked on the acclaimed renovation of the Museum's Bernard Family Hall of North American Mammals.
Image: Zachary Grinspan
An icon for biodiversity conservation, Lonesome George will be on display at the Museum for a limited time starting this winter before he is returned to the Galápagos. As reported today in The New York Times, the Museum is working closely with the Galápagos National Park Service, SUNY College of Environmental Sciences and Forestry, and the Galápagos Conservancy to prepare Lonesome George's body and spread awareness of the importance of conservation.
Learn more about Lonesome George and his preservation in this video: