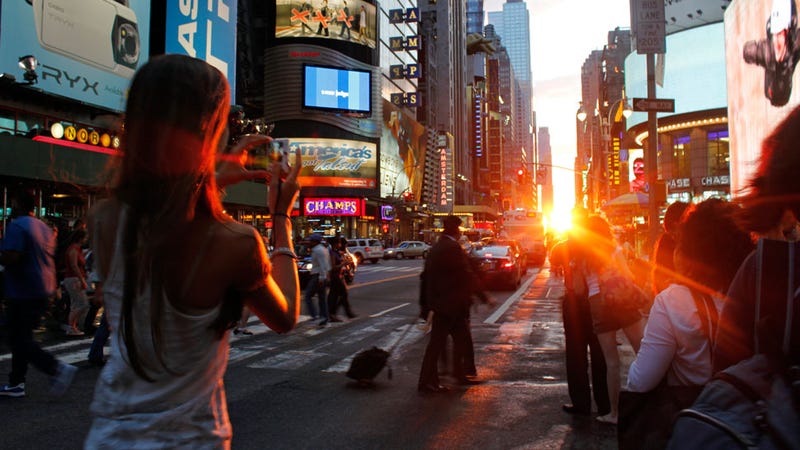 Four evenings a year, the brick, steel, and asphalt of Manhattan's cityscape take part in a unique alignment of metropolis and cosmos. The rays of the setting Sun align perfectly with Manhattan's street grid—framed by skyscrapers and creating a breathtaking wash of illumination along the cross-streets. Frederick P. Rose Hayden Planetarium Director Neil deGrasse Tyson first noted the phenomenon more than a decade ago and coined the term "Manhattanhenge."
Image: (c) Kate Killary
In this video, Tyson discusses how he came up with the name and what future anthropologists might make of New York City's serendipitous alignment with the Sun.
Experience Manhattanhenge at the American Museum of Natural History on Thursday, July 11, with astrophysicist Jackie Faherty. Tickets are available here.
To discover the best locations and times for viewing Manhattanhenge on July 11, 12, or 13, keep reading here.