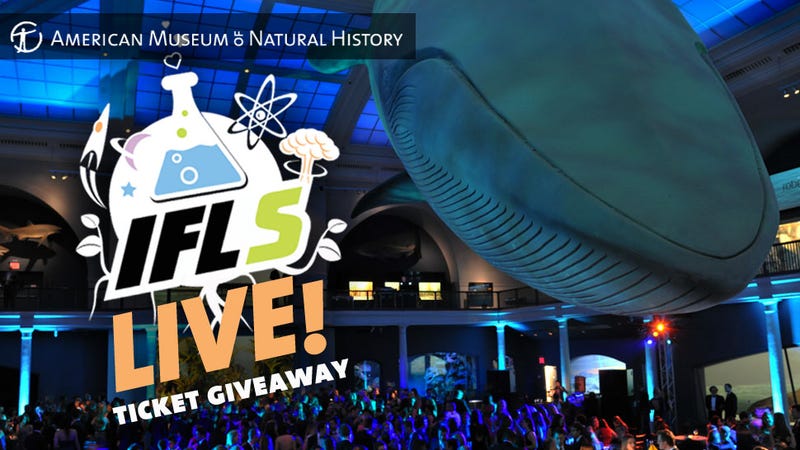 On Wednesday, August 28, we're throwing the ultimate science event: IFLS Live!, co-hosted with Elise Andrew of I F*cking Love Science. And even though it's completely sold out, we're offering one more chance for you to grab tickets. We're giving away five pairs of tickets to our Facebook fans - just go here to enter!
At IFLS Live! you'll hear from Museum scientists, including parasitologist Mark Siddall and astrophysicist Mordecai-Mark Mac Low, along with Director of Astrovisualization Carter Emmart. Hosted by Annalee Newitz of io9, you'll also hear from a panel of special guests: Maria Popova of Brain Pickings, Emily Graslie of The Brain Scoop, Mitchell Moffit and Gregory Brown of AsapSCIENCE, and of course, Elise Andrew of I F*cking Love Science. Then, meet and mingle with other science fans at an after-party under the blue whale. We can't wait!
Winners will be chosen and notified on Monday, August 26. You have until 11:59 pm ET on Sunday, August 25, to enter.